Right After A Car Accident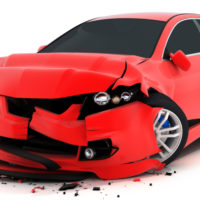 Given the unfortunate frequency of car crashes on Florida roads, it is not improbable that you may experience one at some point in your life. If you do, it can be critical that you act in the most efficient way possible, both to preserve any possible claim and to ensure that the chance of anyone suffering long-term harm or even passing away from their injuries is minimized. There are certain steps that you should always take if you are unfortunate enough to experience an auto accident.
Report the crash. Florida law requires that if your crash caused injury or death to any person (inside or outside the vehicle), or if property damage worth more than $500 occurred, it must be reported as quickly as possible, either to the local police department or to the nearest sheriff's office if your accident occurs in unincorporated territory. Failure to do so can have consequences, including points on your license.
Focus on medical treatment. If you are not visibly injured after your accident, it can seem unnecessary to have yourself examined, but this should always be one of your first steps even if you do not think so. It is not at all uncommon for some symptoms to manifest days or weeks after your accident, and if you have been checked out beforehand, it can save you time and trouble later.
Know your rights. Florida is a no-fault state, which means that unless your injuries rise to a certain level of seriousness – namely "significant and permanent" scarring, disfigurement, or loss of a bodily function – you are prohibited from suing the driver who caused your accident due to Florida's laws. Crashes that cause minor injuries are generally expected to be handled by the insurance companies, but serious injuries grant the one who suffered them a chance to seek more significant compensation, given how much such injuries can change a person's life.
Document everything. It is sadly common for people to admit culpability at the scene, only to change their story later on when talking to the insurance company. If it is possible, taking photographs and documenting evidence like injuries or the specific state of your damaged vehicle can nip any of that behavior in the proverbial bud. Writing down your version of events as it happened can also be helpful, as sometimes our perceptions of events may fade with time.
Do not admit culpability. It may seem disingenuous, especially if you believe you did bear some responsibility for the accident – but insurance companies are notorious for taking any admission, even a partial admission, as reason to deny any claim you might make for medical expenses at a later point. Even a simple apology can be parlayed into an admission of guilt if an insurer wants to really play hardball.
Contact A Tampa Car Crash Attorney
One of the best things you can do in the hours and days immediately after a car accident is to contact a Tampa car accident lawyer, to help you negotiate with your insurer or to protect you against any kind of unfair practice. The Rinaldo Law Group has helped countless injured people obtain the compensation they are entitled to, which in turn allows them to focus on healing and getting back on their feet. Contact our office today at 813-831-9999 for a free consultation.
Resource:
leg.state.fl.us/Statutes/index.cfm?App_mode=Display_Statute&URL=0300-0399/0316/Sections/0316.065.html
https://www.tampainjuryaccidentlaw.com/driver-fatigue-car-accidents/